Virat Kohli Fan In Pakistan Gets 10 Years In Jail For Waving Indian Flag On Rooftop
Virat Kohli's hard core fan arrested for hosting India flag on rooftop. While Virat playing India vs Australia 1st T20I at Adelaide Oval. 22-year-old Umar Draz hoisted Indian flag on his rooftop and arrested for 10 years. He was tailor by profession and a die-hard Virat Kohli's fan. He was so much excited by watching Virat Kohli's performance. He was arrested 26 Jan 2016 when India beat Australia and Virat Kohli scored 90 runs.
"We raided the house of Umar Draz and seized the Indian flag from his rooftop," Muhammad Jamil, a police official, said.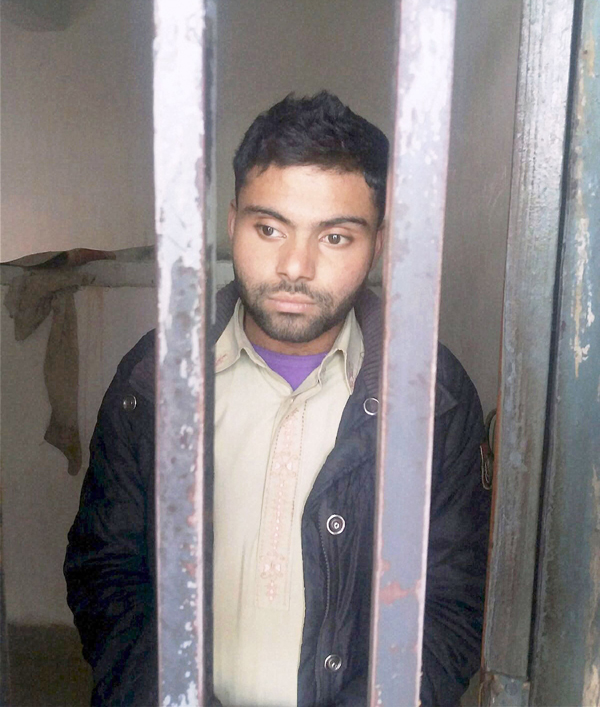 He is arrested for hoisting Indian Flag and now will face jail for 10 years. He was not having any idea that he committed crime and urged authorities to pardon him. Police registered a case under section 123-A of Pakistan Penal Code and 16 Maintenance of Public Order against him. The section 123-A (acts of damaging the sovereignty of the country) carries maximum punishment of 10 years in jail or fine or both.
"I am a big fan of Virat Kohli. I support the Indian team because of Kohli. Hoisting of Indian flag on the rooftop of house only shows my love for the Indian cricketer," Draz told reporters.



According to reporter now Draz is in jail and he is punished for 10 years. He is Virat Kohli's fan and public should see him as a cricketer's fan and not as a spy. Umar Draz, from Okara district of Punjab province, about 200 km from Lahore, was arrested on a complaint that he hoisted the Indian flag on the rooftop of his house as police raided his home on Tuesday.