Lionel Messi: Global Brand Ambassador, Tata Motors
One great news for all Messi lover. On Monday Indian Giant Company Tata Motors Ltd. announced that it has signed up Argentine Footballer Lionel Messi as its global brand ambassador to promote and endorse its passenger vehicles globally. This never happened before that the passenger vehicle business has undertaken brand association campaign with a brand ambassador. This is the first time ever that the passenger vehicle business will be undertaking an overall brand association campaign with a brand ambassador, it said. As per research, every customer evaluates 2.6 brands before buying a passenger car. Tata Motors, India's largest automobile company, is hoping to be in the considered set amongst its target group when they buy a passenger vehicle. So now Lionel Messi is Global Brand Ambassador of Tata Motors.
Lionel Messi Becomes Tata Motors' Global Brand Ambassador #madeofgreat
Tata Motors, the home-grown automaker, has appointed the star footballer Linoel Messi as its global brand ambassador for its passenger vehicles. The objective behind appointing Messi as its global face is to connect with the youth as the company is focusing on more youth-centric products globally. The contract with the footballer is for two years initially, which can be extended afterwards. To start with, the first campaign starring Lionel Messi – #madeofgreat – starring Lionel Messi. The core idea of the 'Made of Great' campaign emerges from the inspiring thought of 'What drives us from within is what makes us great'. The Company has plans to also bring in an exclusive merchandising range of this association.
"We are very excited to have Lionel Messi on board. He is talent galore with conviction & is an icon for today's youth. Watching him play football is magical. His determination on the field is awe-inspiring. He is a winner who is trustworthy, reliable, pioneering, simple and driven by self-belief, which is the core idea of this campaign – 'What drives us from within is what makes us great," said, Mayank Pareek, President, Passenger Vehicle Business Unit at Tata Motors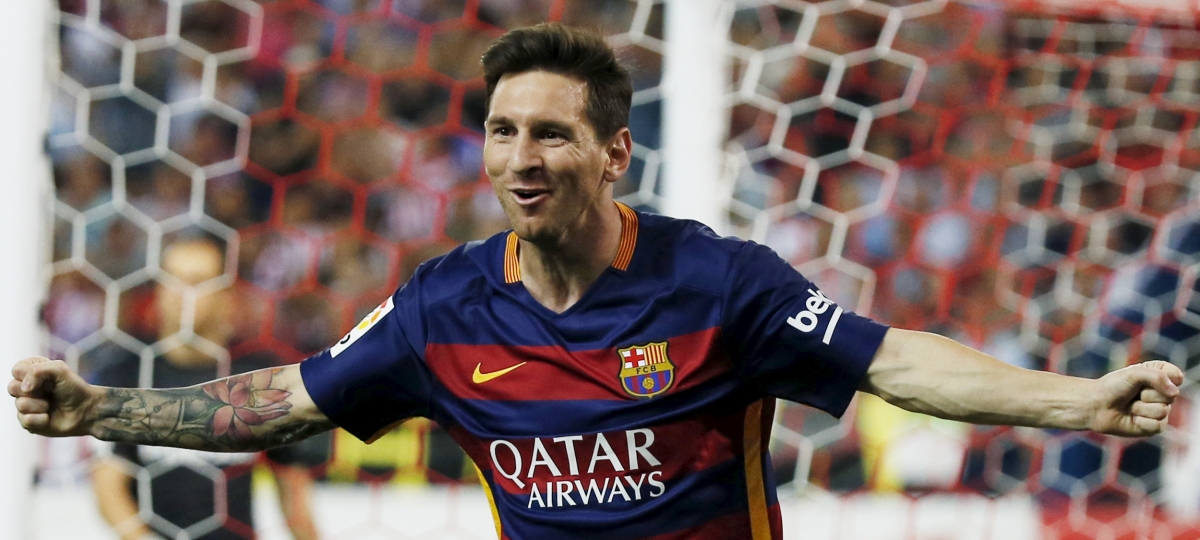 Maintaining with its release of Zest, Bolt and also GenX Nano this year, Tata Motors has arranged an aggressive roll-out technique. "Every year starting from 2014, we have decided to launch two products right up to 2020,"says Delna Avari, head of marketing communication and services, Tata Motors.
"Namaste India. I am very excited about my first association with an Indian brand and am extremely thrilled to be a part of the Tata Motors family. I have always been fascinated by India and have heard such great things about this diverse country."said, Lionel Messi



An independent brand consultant, Avik Chatopadhyay, mentioned the association with Messi might work effectively across almost all football-loving regions such as North and South Africa, and South East Asia but not in India where the company has a "huge negative baggage". The maker of cars like Nano, once labelled the world's cheapest car, has a 5.72% share in the Indian passenger car market. It includes had a hard time to encounter the young and upper-class buyers, losing out to competitors such as Hyundai and Maruti Suzuki. Tata Motors reported annual earnings from operations of about Rs 395.24bn (£3.9bn,€5.5bn, $6bn) and a loss of Rs 47.39bn for the year ending March 2015.
Twitter Reactions :Lionel Messi becomes Tata Motors' Global Brand Ambassador| Tweet with #madeofgreat
Introducing Lionel Messi, Global Brand Ambassador @TataMotors – a partnership that is #madeofgreat.Stay tuned. pic.twitter.com/6t0t3HvoTj

— madeofgreat (@madeofgreat) November 2, 2015
We're thrilled to have Lionel Messi as Global Brand Ambassador @TataMotors! pic.twitter.com/DjEndTXFOc




— Mayank Pareek (@MayankPareek_) November 2, 2015